Marine Products and Services
Con Gallagher Marine stocks a large selection of Castrol, Mobil and other Marine Lubricating Oils in Killybegs. We supply nationwide. We also provide an oil sampling service for our customers.

Caterpillar Engines, Maintenance, Refurbishment and Sales
Con Gallagher Marine is a second level Caterpillar Marine Engine dealer, providing authorised sales and services for the sole distributor of Caterpillar in Ireland. We have a large range of new and used engines. We also have a large range of new and used parts. Resulting from our expertise and reputation gained in industry, we can source products and parts for our clients without difficulty.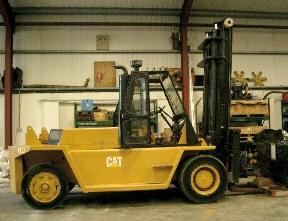 The Company's engineers are fully trained and competent in all Caterpillar products. They are experienced in providing solutions and advice in all aspects of customer queries.
Crane Hire
Con Gallagher Marine provides Crane and Forklift Hire Services. Our fleet range from 7 MT Forklift to 120MT Crane. All our Machinery is maintained to the highest standards. Our staff are highly experienced and fully qualified. Contact Us for a Hire Quote Today.